School of English – Learn English in Dublin
Learn English in Dublin at the Horner School of English, a highly respected English language school located in Ireland since 1993. We offer a wide range of English language courses for international adults, aged 18 years and over. Our school of English  is conveniently located in the centre of Dublin City only 10 minutes from Grafton Street and Trinity College. English language classes are internationally mixed and delivered in small groups at your language level. Learn English in Dublin – Click below!
Accommodation Offers in Dublin
We offer a large selection of Dublin student accommodations including host family and student residence.  We also offer a range of apartments & residence houses located within a short walking distance of our English Language School in Dublin.  Learn English in Ireland at the Horner School of English and stay at one of our comfortable student accommodations in Dublin City.
What Makes Our English Language School in Dublin So Special?
Our Friendly Team
Our Family Run English School Celebrating 26 Years in Business !
The Horner family and our friendly team are always available to assist with any questions you may have.
Average Age 25+
Internationally Mixed Adult Classes, Starting Every Week
25 different nationalities attend our school and all adult classes are internationally mixed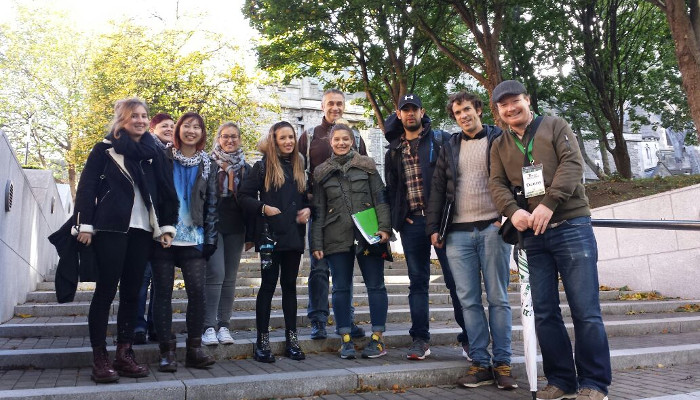 Excursions Every Week
An Exciting Social Programme Operates Throughout the Year
With full-day guided coach tours, evening social activities and afternoon excursions, every week.
School News
Please check out our new video showing Horner School operations during Covid-19 and a student testimonial. We hope you like it !
contact us now for more information
Latest from the Blog
David Horner
From 19 July, Ireland will operate the EU Digital COVID Certificate (DCC) for travel.  Passengers arriving into Ireland with the Digital Covid C [...]
Horner Blog
Our reputation carefully built over 27 years in business – Learn English in Dublin
The Horner School is a place with a great atmosphere! The staff and the teachers are excellent and they are always ready to help and encourage the students! It's an experience I recommend 100% because this is a serious school where you can learn a lot!

Ada, Spain
The Horner School of English has a positive feeling. There are interesting people from all around the world and the teachers do a great job adapting the teaching methods to the students individual needs. All of this contributes to the nice atmosphere.

Anna, Ukraine
After only 8 weeks at The Horner School of English in Dublin I'm living and "having the craic" like Irish people. I feel confident that I can almost speak like them too!!

Jan-Eric, Germany
I will always remember the Horner School for the great teachers and the students from all over the world that I met ! It was definitely a wonderful experience !!

Julia, France
The Horner School of English is a great school!
The teachers are very professional, patient and creative.
Thanks to the extra activities and the tours I could see a lot of interesting places in Ireland.

Lilianna, Poland
The Horner School helps the students to improve their English, meet people from different countries and spend a lovely time in Dublin! I'm preparing for my CAE exam and I'm happy with the teacher who is giving me all the tools i need to pass it.

Luca, Italy
I like the Horner School because here there are very good teachers, friendly classmates from different countries and also because I am learning a lot!

Wayster, Brazil
It has been 1 month since I started my course at the Horner School.
My teacher corrects all my homework and he helps me to improve my skills.
When I need help I can consult the kind staff members who always help me.

Yasuyuki, Japan.
Proud to be associated with the following organisations: