Eine Auswahl unserer Englischkurse
Wir bieten ganzjährig qualitativ hochwertige Englischkurse für Erwachsene an.
Wir bieten eine große Auswahl an Unterkünften für unsere Studenten an. Viele unserer Appartements und Wohnheime befinden sich in Laufweite der Horner Schule.
Was macht die Horner Schule so besonders?
Unser freundliches Team
Unsere familiengeführte Englischschule feiert 2019 ihr 26-jähriges Jubiläum
Die Horner Familie und ihr freundliches Team stehen immer gern zur Verfügung um bei Deinen Anfragen behilflich zu sein.
Durchschnittsalter 25+
International gemischte Kurse für Erwachsene, Kursbeginn jede Woche
25 verschiedene Nationalitäten besuchen unsere Schule und alle Kurse für Erwachsene sind international gemischt.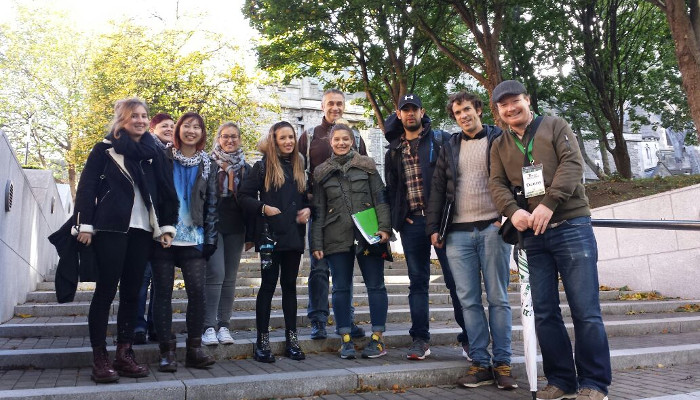 Wöchentliche Exkursionen
Interessante Freizeitaktivitäten werden ganzjährig angeboten
Darunter befinden sich organisierte Tagestouren mit dem Bus, Aktivitäten am Abend sowie Ausflüge am Nachmittag. 
Ein guter Ruf, der sorgfältig über 26 Jahre im Geschäft aufgebaut wurde
The Horner School is a place with a great atmosphere! The staff and the teachers are excellent and they are always ready to help and encourage the students! It's an experience I recommend 100% because this is a serious school where you can learn a lot!

Ada, Spain
The Horner School of English has a positive feeling. There are interesting people from all around the world and the teachers do a great job adapting the teaching methods to the students individual needs. All of this contributes to the nice atmosphere.

Anna, Ukraine
After only 8 weeks at The Horner School of English in Dublin I'm living and "having the craic" like Irish people. I feel confident that I can almost speak like them too!!

Jan-Eric, Germany
I will always remember the Horner School for the great teachers and the students from all over the world that I met ! It was definitely a wonderful experience !!

Julia, France
The Horner School of English is a great school!
The teachers are very professional, patient and creative.
Thanks to the extra activities and the tours I could see a lot of interesting places in Ireland.

Lilianna, Poland
The Horner School helps the students to improve their English, meet people from different countries and spend a lovely time in Dublin! I'm preparing for my CAE exam and I'm happy with the teacher who is giving me all the tools i need to pass it.

Luca, Italy
I like the Horner School because here there are very good teachers, friendly classmates from different countries and also because I am learning a lot!

Wayster, Brazil
It has been 1 month since I started my course at the Horner School.
My teacher corrects all my homework and he helps me to improve my skills.
When I need help I can consult the kind staff members who always help me.

Yasuyuki, Japan.