Erasmus+ Language Development Plus English for the Workplace
Erasmus+ English For the Workplace will focus on developing practical 21st century skills for the workplace (with business and/or technical vocabulary) and on improving your overall language ability.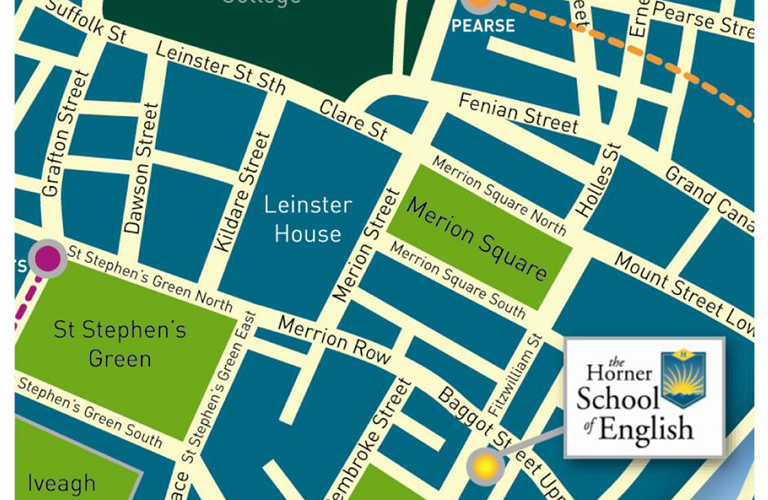 Language Development & English for the Workplace
This Erasmus+ English for the Workplace Course, provides 25 lessons each week: 20 lessons in an internationally mixed group, (held over 5 mornings). Plus, 5 lessons (held over 2 afternoons).The morning lessons aim to improve your overall English language ability and level. The 5 afternoon lessons focus on "English for the Workplace" and are tailored to your specific requirements (according to a "Needs Analysis" questionnaire to be completed before arrival).
During the afternoon lessons you can focus on a number of particular topics, as listed below.
List of business topics:
How to plan, structure and make a presentation in English. .
Interview Skills. 
Writing skills: curriculum vitae, letters of application, memos, reports, emails.  
21st century skills, entrepreneurship and leadership.     
The language of advertising and marketing.
Speaking about EU integration, business and the economy.
List of technical topics:
The environment and the circular economy. 
Renewable energies and new storage technologies
First Aid in the workplace.
How to write technical documentation
How to document work processes
"The course was very well organised and we learned quite a lot for our own English classes. We were asked before arrival to name our main fields of interest and topics we would like to discuss. Our teachers focused on these topics and the lessons were very individual and efficient. All in all we had a great week at Horner School and would recommend it to everyone!"
Accommodation
You can choose from a number of Dublin accommodation options all pre-screened by the Horner School, most of which are within walking distance of the school.
Horner School Residence
David Horner
2022-12-07T13:38:10+00:00
University Residence (Ardcairn / Heyday)
David Horner
2023-11-15T11:33:50+00:00
Notes:
Horner School of English, Erasmus+ Language Development Plus English for Work –  inclusive of the following services:
Previous participants on this course have received funding under the Erasmus + Programme  Key Action 1: Learning Mobility of Individuals

Erasmus+ provides financial supports for training activities abroad for professionals (admin & academic staff)  involved in pre-primary, primary, secondary and vocational school education.

Horner School of English Erasmus + PIC (Identification Code): 94 72 76 102 | OID Number: E10163590
Tuition  on this Course is – 25 lessons per week with a morning & afternoon timetable – Monday to Friday. Participants typically reserve this course for 1 or 2 weeks. This course can be booked individually or for small groups.

A Welcome Pack is included with maps of the city and other important information.

Use of the Self Access Library is included

Use of the Computer Room is included

Free Wi-Fi Internet access throughout main school building is included

Level assessment on arrival and graded end of course certificate is included

Use of the Student Coffee Room is included

Use of the Garden Area is included
We offer a full administrative backup, including an Accommodation Officer and Academic Director to monitor your progression. Each lesson is equal to 50 mins. Course Textbooks are available at the school. Monday is the starting day for all courses. When Monday is a public holiday, Tuesday is the starting day.