Catálogo de Nuestros Cursos
Ofrecemos Cursos de Inglés de alta calidad para adultos a lo largo de todo el año.
Nuestras ofertas de alojamiento en Dublín
Disponemos de gran variedad de alojamientos para estudiantes. La mayoría de nuestros apartamentos y residencias se sitúan muy cerca de la escuela a pie.
¿Qué hace a la Horner School tan especial?
Nuestro Amistoso Equipo
Nuestro Negocio Familiar celebra 26 años de éxito en 2019
La familia Horner y su amistoso equipo está siempre a tu disposición para cualquier consulta.
Edad Media 25+
Clases para Adultos de diferentes nacionalidades, comenzando cada semana
Contamos con estudiantes de hasta 25 nacionalidades diferentes en nuestra escuela y todos ellos están repartidos de manera uniforme en nuestras aulas.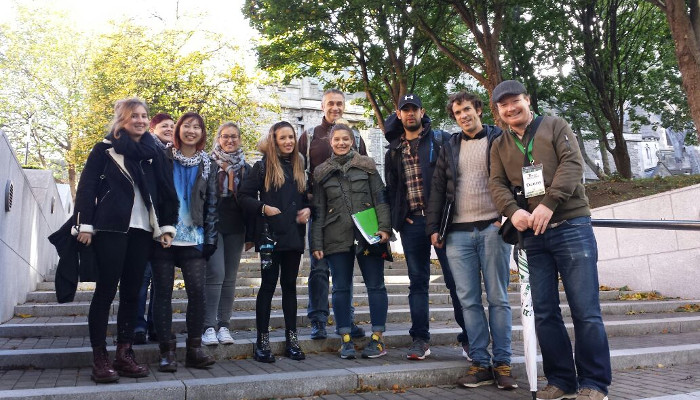 Organizamos actividades cada semana
Ofrecemos un fantástico Progama de Actividades durante todo el año
Contamos con tours 
guiados 
en autobús, 
excursiones y diferentes 
actividades todas las semanas.
Noticias de la Escuela
¡Nuestro último vídeo oficial ya está disponible! Hemos grabado este vídeo con nuestros profesores y alumnos durante 3 días consecutivos de mayo. ¡Esperamos que te guste!
Último vídeo de la escuela
Una buena reputación, cuidadosamente construida durante más de 26 años en el negocio.
The Horner School is a place with a great atmosphere! The staff and the teachers are excellent and they are always ready to help and encourage the students! It's an experience I recommend 100% because this is a serious school where you can learn a lot!

Ada, Spain
The Horner School of English has a positive feeling. There are interesting people from all around the world and the teachers do a great job adapting the teaching methods to the students individual needs. All of this contributes to the nice atmosphere.

Anna, Ukraine
After only 8 weeks at The Horner School of English in Dublin I'm living and "having the craic" like Irish people. I feel confident that I can almost speak like them too!!

Jan-Eric, Germany
I will always remember the Horner School for the great teachers and the students from all over the world that I met ! It was definitely a wonderful experience !!

Julia, France
The Horner School of English is a great school!
The teachers are very professional, patient and creative.
Thanks to the extra activities and the tours I could see a lot of interesting places in Ireland.

Lilianna, Poland
The Horner School helps the students to improve their English, meet people from different countries and spend a lovely time in Dublin! I'm preparing for my CAE exam and I'm happy with the teacher who is giving me all the tools i need to pass it.

Luca, Italy
I like the Horner School because here there are very good teachers, friendly classmates from different countries and also because I am learning a lot!

Wayster, Brazil
It has been 1 month since I started my course at the Horner School.
My teacher corrects all my homework and he helps me to improve my skills.
When I need help I can consult the kind staff members who always help me.

Yasuyuki, Japan.