Une sélection de nos cours d'anglais
Nous proposons des cours d'anglais de qualité supérieure pour adultes, tout au long de l'année. Séjours linguistiques en Irlande pour adultes.
Offres d'hébergement à Dublin
Nous proposons une vaste sélection d'hébergements pour étudiants. Bon nombre de nos appartements et maisons se trouvent à une courte distance de marche de la Horner School of English.
En quoi la Horner School est-elle si spéciale ?
Notre équipe
Notre école d'anglais familiale célèbre ses 26 années d'activité en 2019

La famille Horner et son équipe sont toujours disponibles pour répondre à vos questions.
Age moyen : plus de 25 ans
Cours internationaux pour adultes, débutant chaque semaine

25 nationalités différentes fréquentent notre école et toutes les classes pour adultes sont internationales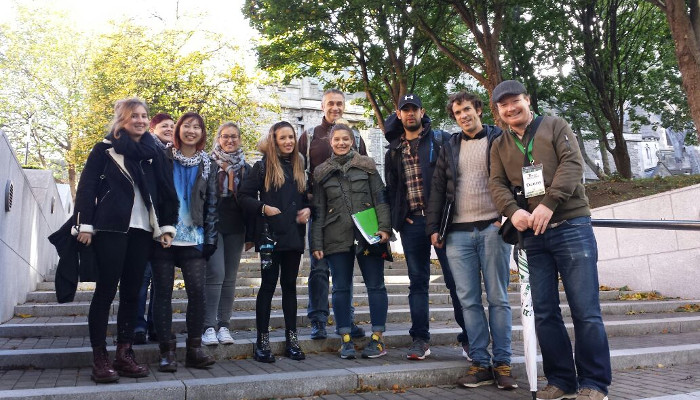 Excursions hebdomadaires
Un programme social excitant, effectif tout au long de l'année

Visites guidées en bus d'une journée entière, soirées avec activités socioculturelles et excursions d'une après-midi, chaque semaine.
Actualité de l'école
Our NEW school video is now available. We filmed this with our teachers and students over 3 afternoons in May 2019.  We hope you like it !
Contactez-nous pour plus d'informations
Dernières publications du blog
David Horner
What is the EU "Traffic Light" System for Travel ? Ireland has signed up [...]
Horner Blog
Une réputation construite avec soin au cours de ses 26 années d'activités
The Horner School is a place with a great atmosphere! The staff and the teachers are excellent and they are always ready to help and encourage the students! It's an experience I recommend 100% because this is a serious school where you can learn a lot!

Ada, Spain
The Horner School of English has a positive feeling. There are interesting people from all around the world and the teachers do a great job adapting the teaching methods to the students individual needs. All of this contributes to the nice atmosphere.

Anna, Ukraine
After only 8 weeks at The Horner School of English in Dublin I'm living and "having the craic" like Irish people. I feel confident that I can almost speak like them too!!

Jan-Eric, Germany
I will always remember the Horner School for the great teachers and the students from all over the world that I met ! It was definitely a wonderful experience !!

Julia, France
The Horner School of English is a great school!
The teachers are very professional, patient and creative.
Thanks to the extra activities and the tours I could see a lot of interesting places in Ireland.

Lilianna, Poland
The Horner School helps the students to improve their English, meet people from different countries and spend a lovely time in Dublin! I'm preparing for my CAE exam and I'm happy with the teacher who is giving me all the tools i need to pass it.

Luca, Italy
I like the Horner School because here there are very good teachers, friendly classmates from different countries and also because I am learning a lot!

Wayster, Brazil
It has been 1 month since I started my course at the Horner School.
My teacher corrects all my homework and he helps me to improve my skills.
When I need help I can consult the kind staff members who always help me.

Yasuyuki, Japan.