Horner School of English is an ACELS/QQI accredited teaching organisation. ACELS/QQI is the Government organisation responsible for the development, management and inspection of English Language Teaching organisations in Ireland . 
At Horner School of English, our teachers have been carefully selected to reflect the high standards of the Horner School of English. 
All teachers hold: A University Degree; ACELS Recognised Teaching Qualification;  (Minimum) three years practical EFL teaching experience;  All Horner School teachers are native English speakers !
Michael B. (Teacher)
Michael B: has been teaching in the Horner School since 1995. He has many years of experience in sales/marketing and 30 years teaching in secondary schools in Ireland and Zimbabwe. Michael excels at incorporating new media into his classes and using technology to supplement his lessons. "I feel comfortable in Michael's class so I can learn very well" (Yuko, Japan)
Jennifer L. (Teacher)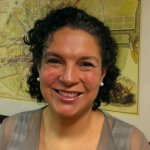 Jennifer L: joined the school in 2011 and has been teaching English since 2005. She comes from The United States and has taught in Ireland and England. Jennifer is equally at home teaching Elementary general English and intensive CAE preparation classes."I love Jennifer. She explains very well even complicated subjects." (Floriana, Switzerland)

Padraig O. (Teacher)
Padraig O': joined the Horner School in 2000 before moving to South Korea to teach English. He returned to the Horner School in 2010 and has taught every type of class the school offers. Padraig's friendly personality helps students feel comfortable and confident."Padraig is very kindly, attentive to everybody, helpful, patient for explaining." (Magdalena, Slovenia)
Tom T. (Teacher)
Tom T: joined the Horner School in 2012. He has also taught English in Germany and Italy (where he developed a weakness for coffee!)  Tom's sporting passion is football (soccer), especially five-aside, but he is also an avid Leinster rugby supporter. Tom's teaching style is relaxed but very focused. 'Tom is a wonderful teacher, amazing psychologist and an excellent guy.' (Artem, Russia)
Julie C. (Teacher)
Julie C: joined the school in 2009. She can mix dynamic and fun lessons with serious study and results driven performance. Her calm and creative style of teaching brings students out of their shells and encourages them to take chances with their English. "Julie is one of the best teachers I've ever had the pleasure of meeting" (Danielle, Brazil)
John Mc. (Teacher)
John Mc: has worked in the school since 2009. He has taught in Ireland, Belgium and Germany and he has taught English to employees of the European Parliament, European Commission and the European Council. John has made a name for himself in the school with his innovative and creative ways of teaching exam classes. "He's the perfect exam preparation teacher" (Kathrin, Switzerland), "John is a genius" (Clara, Italy)
Arran H. (Teacher)
Arran H: taught his first English language class back in 1989, teaching in Oxford, Rome and Barcelona before returning to Dublin in 1996. Since then he has also worked in the film industry, as a critic, journalist and art history lecturer. Arran has taught at Horner School since 2010. He blogs about history, architecture, Irish visual culture, and nice walks you can do at arranqhenderson.com. "I particularly enjoy Arran's class because he knows how to push us to be more confident." (Manon, France)
Caroline O. (Teacher)
Caroline O': Caroline joined the Horner School in 2007. She has also taught in France and Spain. Her seemingly inexhaustible energy motivates her students and colleagues alike. She specialises in exam preparation and in getting students to speak. "Caroline's explanations are very clear and even we are given a lot of vocabulary and expressions every day it is easy to follow the classes." (Marta, Spain)
Rob L. (Teacher)
Rob L: Rob has been teaching in the Horner School since 2008 and has taught in Ireland and France. Rob is equally at home teaching executive business, exam preparation and general English courses. His flexible and informative style of teaching ensures that he can cater to a wide variety of learners. "Congratulations to Rob on his wonderful work. My English has improved a lot since I started having classes, especially when it comes to vocabulary. He should get a promotion." (Ilka, Brazil)
Stephen L. (Teacher)
Stephen L:  Commenced employment at Horner School of English in Dublin in 2011 following the completion of his post graduate H.Dip in Education at the National University of Ireland.  The atmosphere in Stephen's class is always lively, he encourages students to be very much involved. Stephen is actively involved in Irish Sport (GAA) and likes to incorporate Irish Cultural topics into his lessons. Students have described Stephen as being motivated, creative, positive and always friendly. "Thank you to Stephen for doing such an excellent job, he was well organised and his classes were always very pleasant" Francisco from Rome 
Robert Mc. (Teacher)
Robert Mc: Robert has worked at the Horner School since 2008. He brings an extensive business and marketing background to his teaching and also excels at teaching general English and afternoon fluency classes. Robert's friendly and caring personality helps him to get the most out of his students. "He's dynamic!!, precise and clear." (Fabienne, Belgium)