Upcoming Free English Classes At Horner School, Dublin
Did you know …… When you study at Horner School of English you can also attend a range of free English classes which are arranged every month.  These classes take place in the afternoons. We sometimes go outside the school, to museums and art galleries to see interesting exhibitions.  It's a really great way to improve your English language skills !
See below a list of our next free English classes: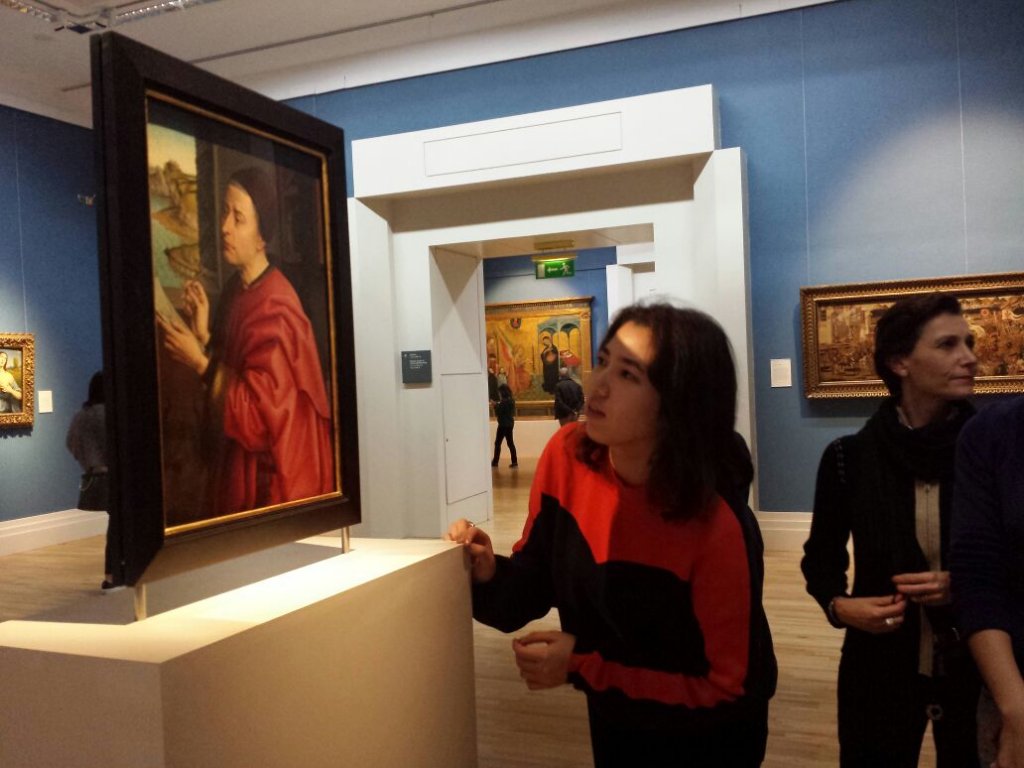 Free English Classes at the National Art Gallery
May 24th, June 27th  2019
Teacher, Arran will provide a short lesson to introduce some the most famous art pieces. You will also hear interesting stories and learn about some of the Irish artists on show at the gallery. Sign up at reception. Meet teacher Arran  outside The Merrion Street Upper entrance to The National Art Gallery.
Free English Classes, C.V. Design & Finding a Job in Ireland
Tuesday 06th August 2019
A well designed CV  is very important when you are looking for a job, but what should it contain? One of our experienced teachers will show you how to design the perfect CV and how to look for job advertisements in Ireland. Check classroom location at reception.
Irish Mythology & Folklore – Free English Classes
August 20th, 2019
Learn about the first people to come to Ireland and the mystic druids! Discover the mysteries of the bog bodies. Stories about the famine, Georgian architecture and the Easter Rising of 1916. With examples of Irish instruments, songs and stories. The talk features video and picture examples throughout with handouts including test questions and interesting facts.  Sign up for this Free English Classes activity at reception.
Further ideas for Free English Classes to improve your language skills and meet new friends in Dublin:
Teacher Training Free Classes:
In Dublin City there are a number of English Language Schools that provide Free English Classes. These schools are providing training courses for new English language teachers.  These schools advertise for foreign students to attend the trainee teacher English Classes. The free classes are taught by the trainee teachers as part of the training course (all new English teachers must teach a number of classes as part of their training courses).  So, if you are looking for Free English Classes in Dublin in the afternoons and you don't mind learning with a trainee teacher, this idea might be worth exploring !
Conversation Exchanges:
In Dublin conversation exchanges are very popular in the libraries. You can practice your language skills with native speakers through conversation. They are held in Ballymun, Cabra, Central Library, Coolock, Donaghmede, Pearse Street, Pembroke, Raheny and Walkinstown libraries.
We have listed below the dates and times for the Central Library in the ILAC Centre on Henry Street, Dublin City. It is advisable to check with the library in advance to be sure that the event will run on the date of your choice.
Central Library, ILAC Centre
English/Multilingual Conversation Exchange – open to speakers of all languages including English speakers: Fridays, 3.30 – 4.45pm
French/English Conversation Exchange: Wednesdays, 6.00 – 7.45pm
German/English Conversation Exchange: Saturdays, 1.00 – 2.30pm
Irish/English Conversation Exchange: Saturdays, 11.30am – 1.00pm
Japanese/English Conversation Exchange: Saturdays, 10.00 – 11.30am
Spanish/English Conversation Exchange: Tuesdays, 6.00 – 7.45pm
Italian/English Conversation Exchange: Mondays, 6.00 – 7.45pm
Tel. 01 8734333 for further details. Or see the Library Website:
http://www.dublincity.ie/main-menu-services-recreation-culture-dublin-city-public-libraries-and-archive-events/conversation